About
Bionic is in Beta, and is still a work in progress. Many bugs are present, and many features are not complete or have yet to be added into the game. All features are subject to change!
Bionic is a multiplayer first-person shooter aiming to bring you a simplistic shooter experience. Developed by Power Spark Games, the game will soon feature even more maps and gamemodes, with countless custom options. Use the left panel to play the Beta version for free.
Powered by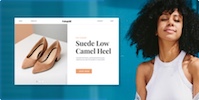 Create your own unique website with customizable templates.